Main content starts here, tab to start navigating
The 411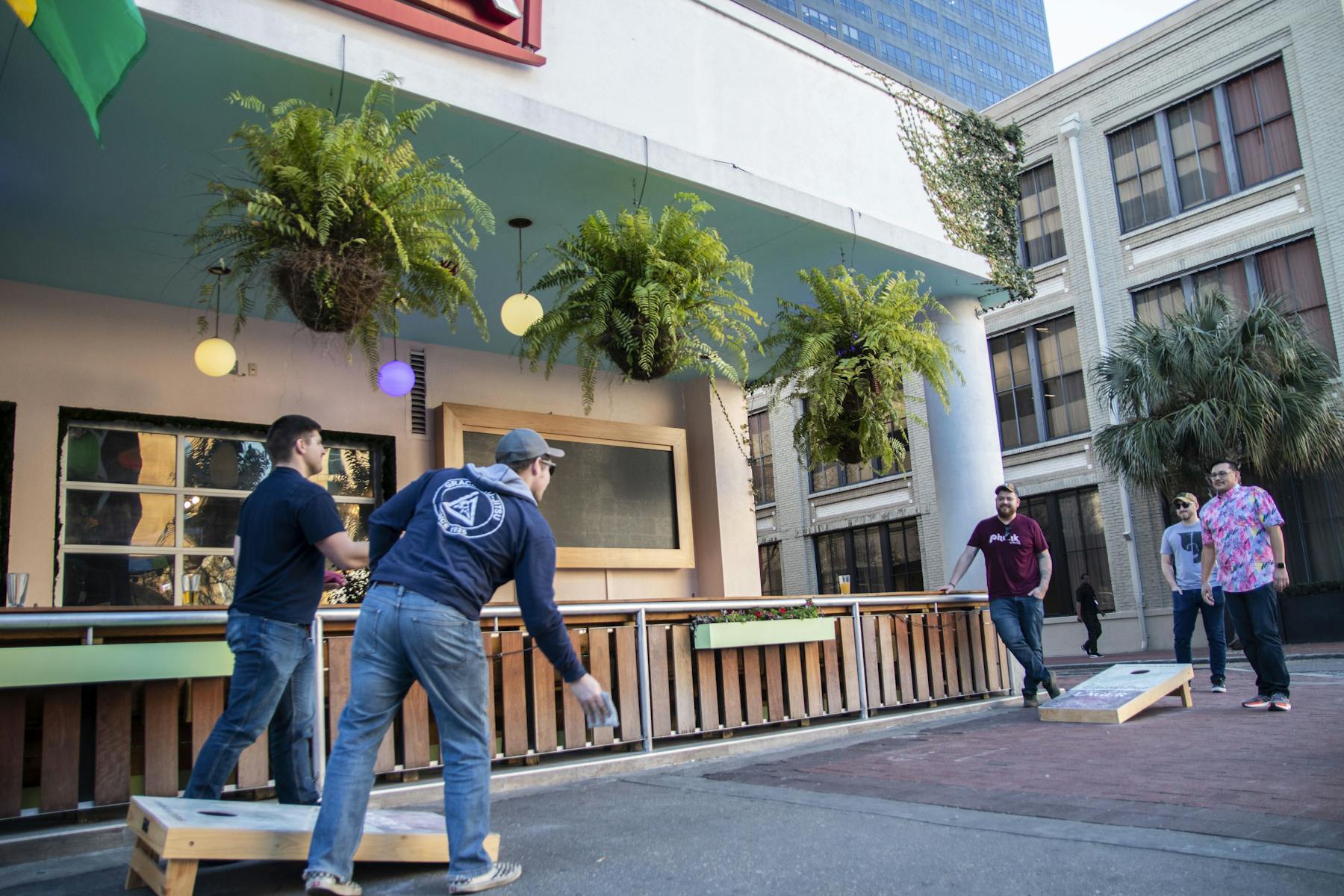 The Concept
You work all day, pay bills, eat salads and do all that other grown-up stuff; your "fun" shouldn't be limited to trendy bars with long lines, dress codes and drinks you can't pronounce.
Inner child, meet BARCADIA: '50's pin-up girls on the walls, The Cure playing in the background, LIFE-SIZE JENGA on the patio, and an entire wall of '80s ARCADE GAMES for a quarter. Oh, wait…5′ tall CONNECT FOUR, aaaaaand least we forget … 44 CRAFT BEERS on tap.
Our waitstaff is as friendly as pecan-pie, and check out our face-melting, award-winning gourmet burgers, along with tasty apps, salad, and sandwiches. The only thing missing is a nap-time towel … because you may not want to leave this place.
Our Policies
11 am - 9 pm. After 9 pm, you must be at least 21 years of age with a valid identification to enter Barcadia. We accept reservations on a limited basis. For private party information, contact us at info@barcadianola.com or call 504-335-1740. We provide table service. Please check in with the hostess or server on duty to be sat in the dining room.
Please be aware of our menu policy. We do not permit any substitutions or modifications to any of our menu items. Outside food and beverages are not permitted. Dessert items including birthday cakes are not permitted unless you have a private party.