Main content starts here, tab to start navigating
The 411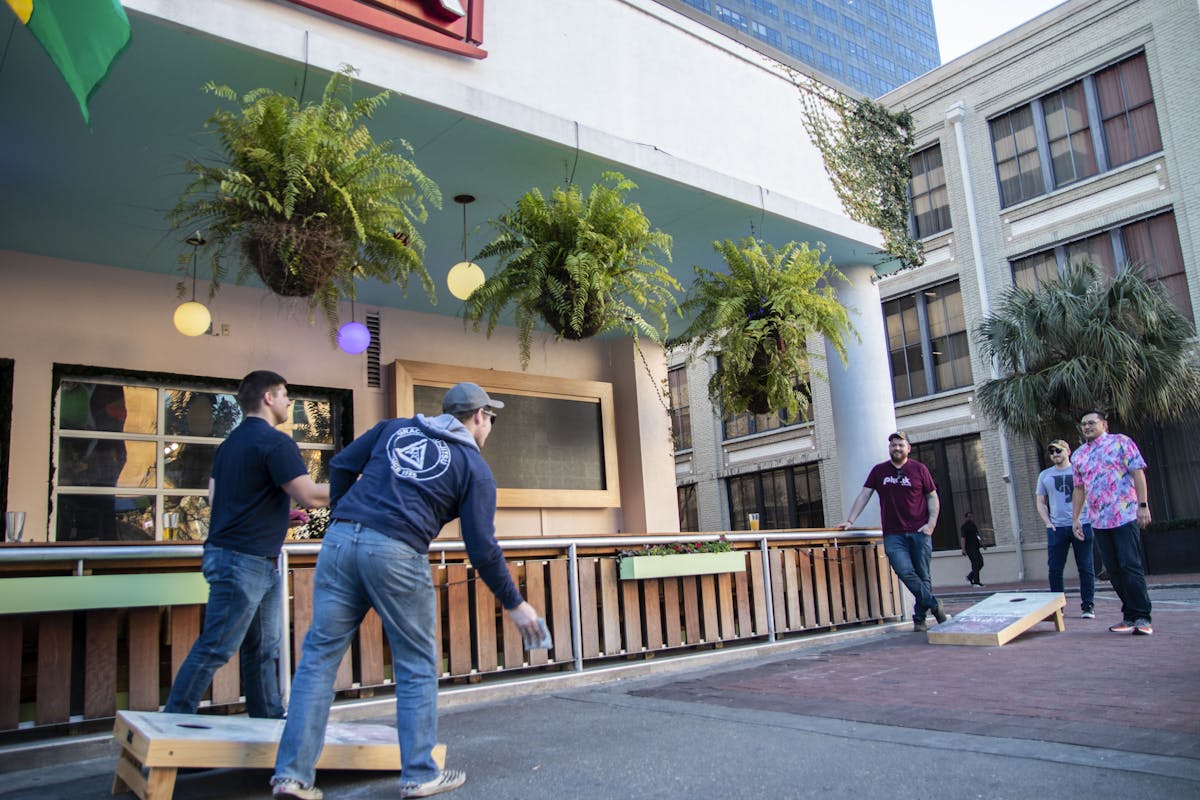 The Concept
Welcome to Barcadia & Ohm Lounge! We are your home for live events, musical performances, live Dj sets, great food, and fun.
Check out our new lunch and dinner menu, powered by Lea Jane's Hot Chicken! All our food is inspired by fond childhood memories born from a family cross-country road trip. Our menu is reminiscent of sunny afternoon roadside picnics filled with love, laughter, and delicious fried chicken 🍗
We are excited to share the joyful spirit and exciting flavors that are instilled in Lea Jane's Hot Chicken at Barcadia NOLA!
Our Policies
11 am - 9 pm. After 9 pm, you must be at least 21 years of age with a valid identification to enter Barcadia. We accept reservations on a limited basis. For private party information, contact Brandon at Brandon@barcadianola.com or call 504-259-0668. We provide table service. Please check in with the hostess or server on duty to be sat in the dining room.
Please be aware of our menu policy. We do not permit any substitutions or modifications to any of our menu items. Outside food and beverages are not permitted. Dessert items including birthday cakes are not permitted unless you have a private party.
Ticketing for live events in Barcadia & Ohm Lounge varies depending on the show and headliner. Please check our website or social media for upcoming shows.
You can check out our live music floorplan below!
Floor Plan