Main content starts here, tab to start navigating
Mannequins take over empty tables at a N.O. restaurant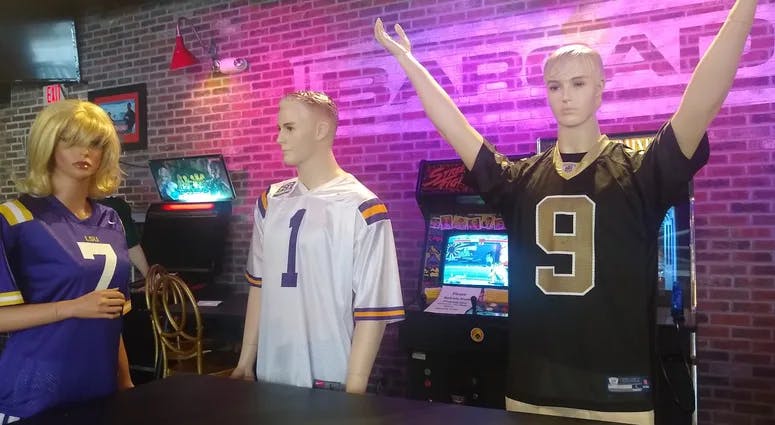 Mannequins take over empty tables at Barcadia on Tchoupitoulas Street. Many spots in the bar-restaurant are off-limits to customers because of Phase One restrictions, so mannequins are standing-in. Barcadia manager Anthony Gregory, says customers are getting a 'kick' at the oddball sight.
"Everybody laughs when they come in. There is always a big heart-chuckle when anybody walks in here. We had a couple of people stop by just because they said it looked like we were busy so they wanted to come in and see what was going on."
Gregory says the mannequins are helping to raise new Orleanians' spirits, "It's kind of be like, 'hey we understand this is a rough situation we are in,' but the sun will come up tomorrow let's celebrate what we have right now and hopefully moving forward there won't be mannequins anymore there will be customers in Drew Brees jerseys and LSU jerseys and what-not."
Gregory says the mannequins have boosted business because curious passers-by would come to take a look then stay for a drink.
Some customers are really enjoying the mannequins. One frequent customer even gave the mannequins names, "This is Kylie Jenner, this is Crocodile Dundee, this is Lanzo, that's Joe Burrow in the purple jersey, the one with the yellow hair…that's Cher."